Blessing of the Foundation of St. Herman's Building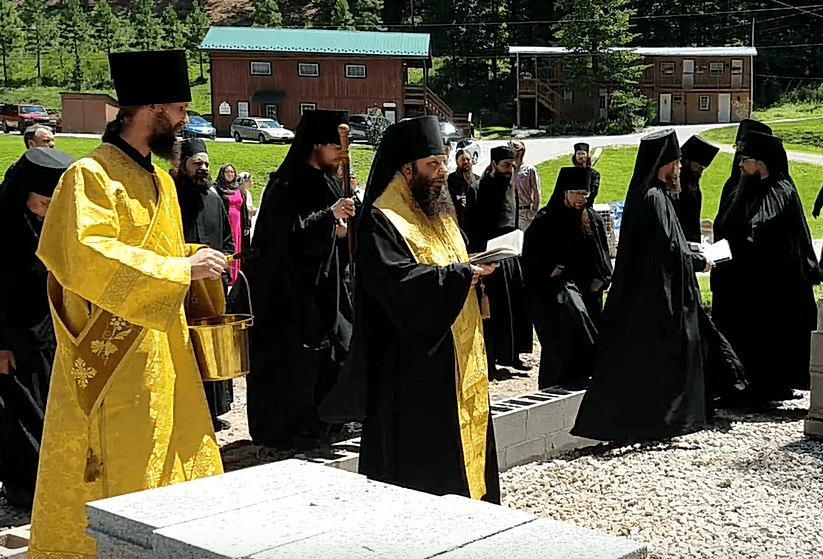 On August 9th, the feast of the monastery's patron saint, the Holy Great-Martyr and Healer Panteleimon, His Grace Bishop Nicholas of Manhattan blessed the foundation of the new work building being constructed at the Hermitage. The new building is being dedicated to St. Herman the Wonderworker of Alaska and Enlightener of All America, since August 9th is also his feast day, being the anniversary of his glorification in 1970.
Construction on the new building is about to begin in earnest within the next week. We sincerely thank all of those who have already contributed and pray that God rewards all of you for your kindness. Please continue to pray for the successful completion of this and the other summer construction projects; fundraising is still ongoing should any desire to contribute financially.
---