Giving Programs
Benefactors
To become a Benefactor of Holy Cross, make a monthly donation of $50 for 48 months.
Become a Benefactor
Friends
To become a Friend of Holy Cross, make a monthly donation of $150 for 48 months.
Become a Friend
Founders
To become a Founder of Holy Cross, make a monthly donation of $500 for 48 months.
Become a Founder
One-Time or Recurring Donation
We gratefully accept one-time or recurring donations of any amount. Donations can be made online or by mailing a check.
Give Now
Legacy Donations
Email us to find out how to make large tax-deductible contributions to Holy Cross Monastery through the donation of real estate, securities, bonds, real estate, tax refunds, annuity gifts, needed material donations, etc.
Write the Treasurer
If you prefer to donate via a check, please be sure to note in the memo field that you wish to designate your donation for the new church construction and then mail it to the following address:
Holy Cross Monastery
505 Holy Cross Rd.
Wayne, WV 25570
We are extraordinarily grateful for all contributions toward this singularly important effort in the life of our monastery, no matter how great or small. Thank you for your kindness to us, and may God remember you and reward you in His Kingdom!
By the mercy of God, over the past decade Holy Cross Monastery has experienced tremendous growth. The brotherhood has more than doubled in size, and the flow of pilgrims is now much larger than at any time in our past. We have far outgrown the small chapel we built when we moved to West Virginia. We desperately need a new, much larger temple to accommodate not only our countless visitors and pilgrims, but also the numerous men waiting to enter the monastery once we have space for them.
As a community of monastics, we always strive to live by the work of our own hands, but in order to accomplish a God-pleasing work on such a huge scale, we need your help. To date almost all of the construction costs have been paid for from our own savings, but now we truly need your financial support to complete the funding of this new monastery church.
Will you help us today? Please join one of our new donor organizations – Friends, Benefactors, or Founders.
About the New Church
Capacity in the nave for 50 monks and 150 laypeople
Multiple sets of doors opening onto a spacious wraparound porch for large crowds on feast days
Masonry bell tower to house the full set of Russian bells generously donated to the monastery
Lower level will become the new monastic trapeza, with full kitchen and plenty of seating capacity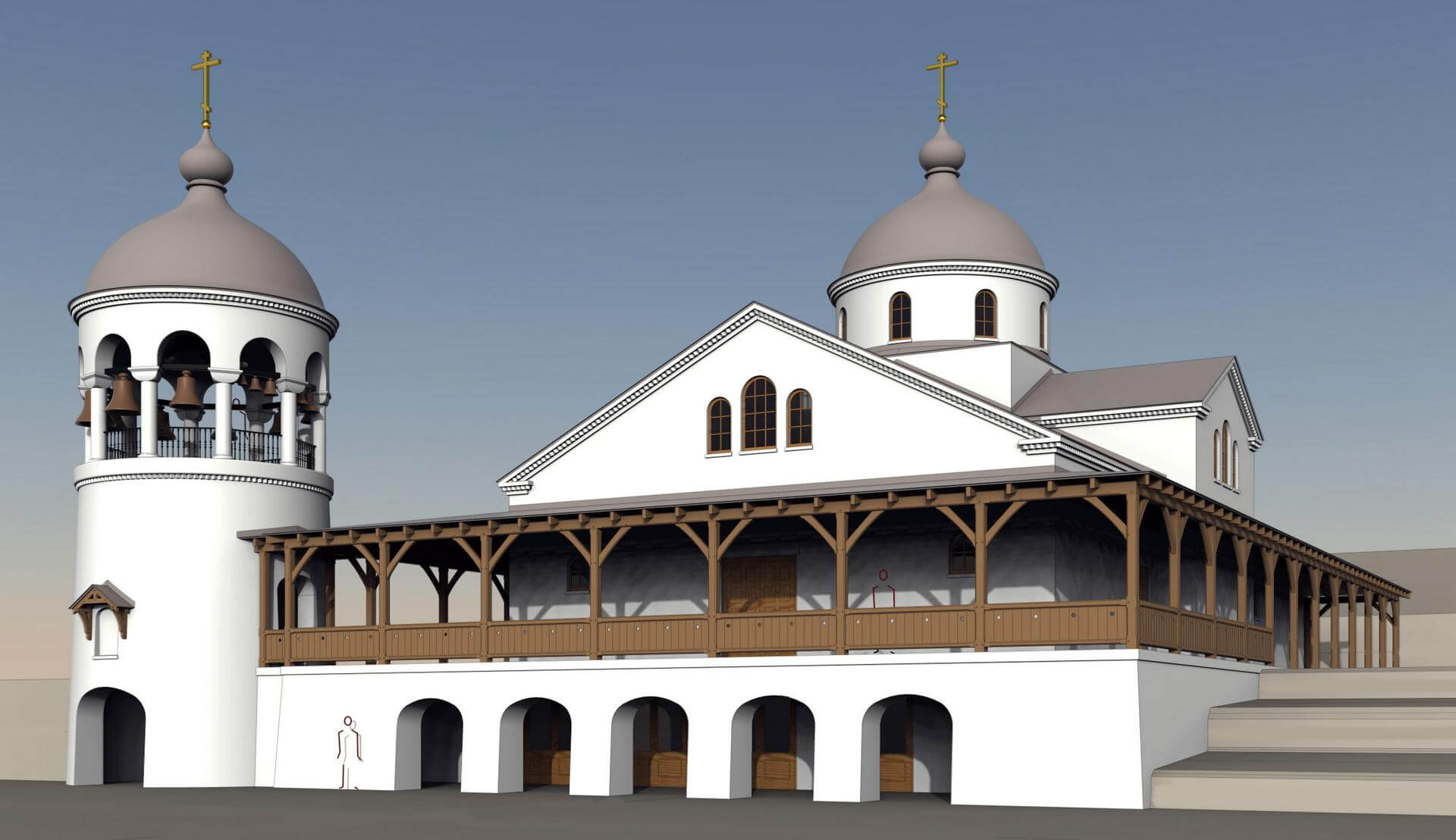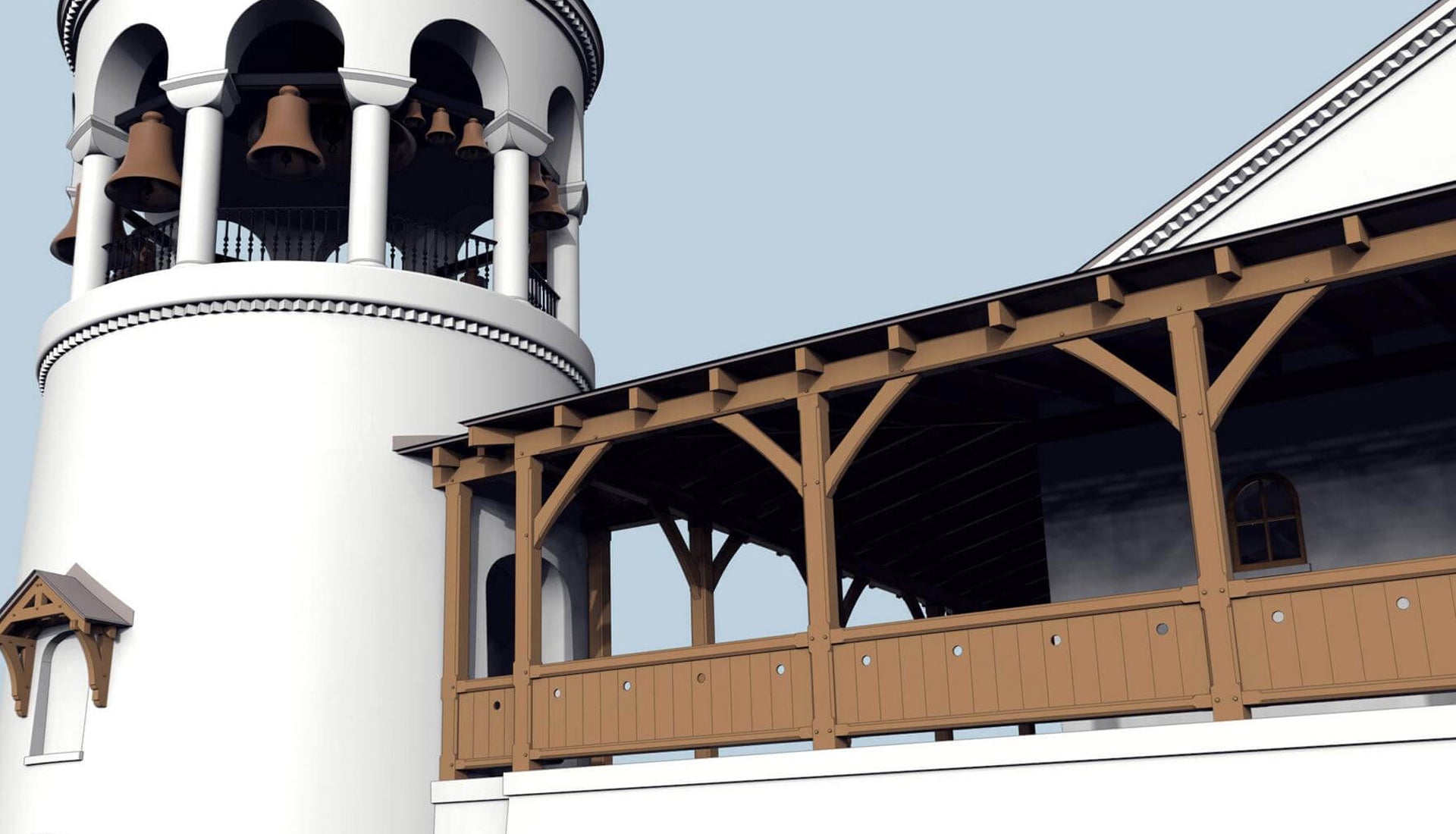 Designed by
Andrew Gould
It is his hope that pilgrims will see this church, and the monastic life of the community, and they will say "I understand this – it looks natural to my eyes; it feels almost inevitable in my heart."
View Plans & Renderings
A Word from the Ever-Memorable
Metropolitan Hilarion
"The Hermitage of the Holy Cross in Wayne, West Virginia is a spiritually vibrant monastery of the Russian Orthodox Church Outside of Russia. As a salvific refuge of ascetic labor and prayer for its monastic brotherhood, the monastery also plays an important role as a missionary  center for Orthodox Christians and seekers of the ancient Apostolic faith. May the blessings of the Lord be ever upon this holy place!"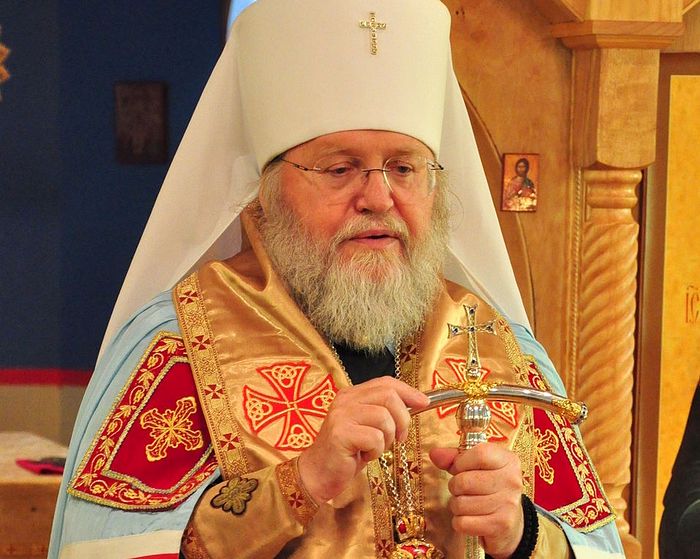 Holy Cross Monastery, Inc. is a 501(c)3 organization, and all donations made are completely tax deductible. Thank you, and may God reward you!