Feast of the Dormition and Tonsure of Riassophore-monk Silouan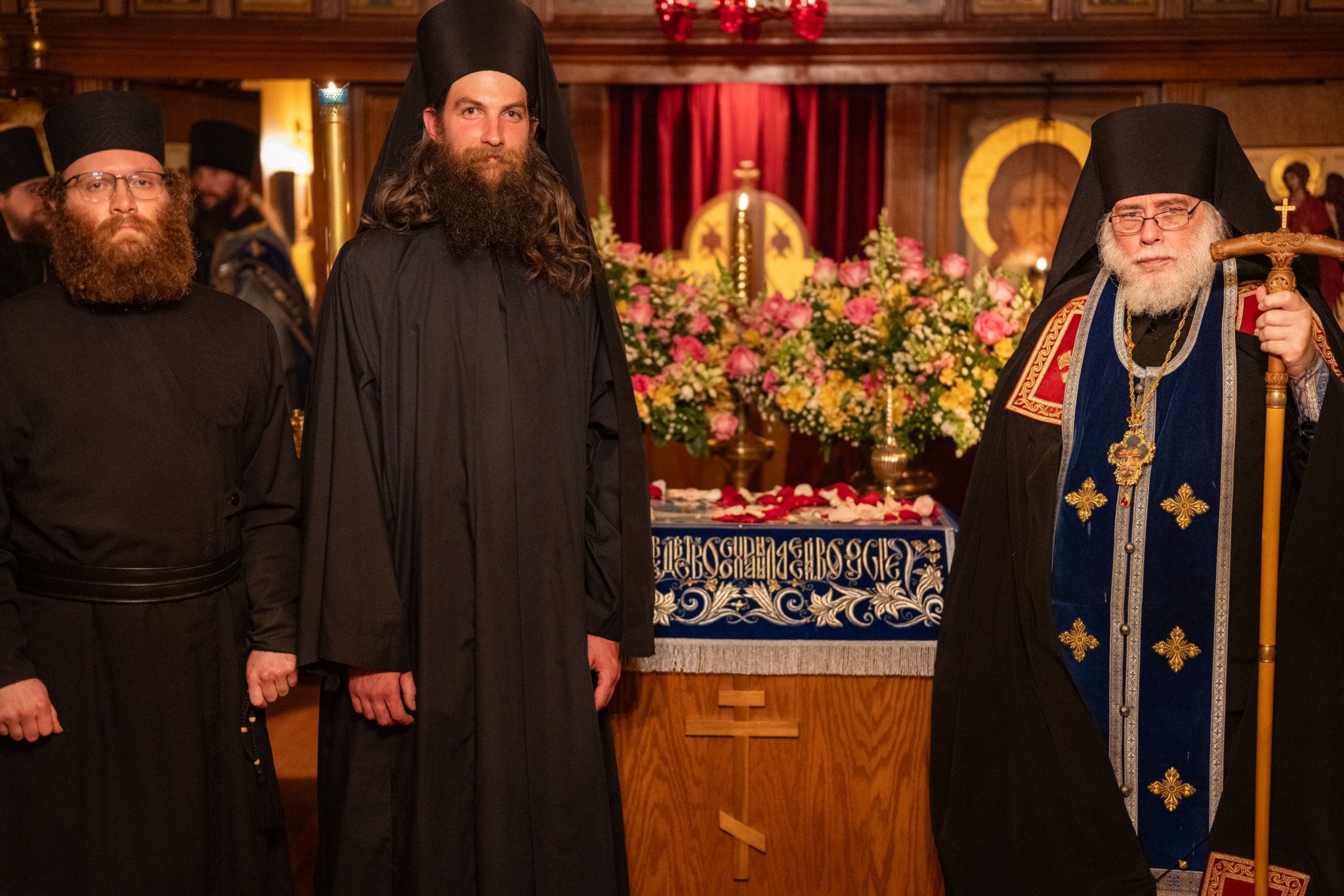 On Sunday, August 27th and Monday, August 28th, we celebrated services for the Dormition of the Mother of God. During the All-Night Vigil, the Lamentations to the Theotokos were served, followed later in the service by a procession with the Plaschanitsa (Burial Shroud) of the Mother of God.
At the conclusion of the Vigil service for the Dormition, Novice Ephraim was tonsured to the Riassa and received the new name Silouan. Immediately afterwards, our candidate Andrew was clothed as a novice. Please pray for Fr. Silouan and Br. Andrew as they take these next steps in their monastic journey!
---