Met. Nicholas Celebrates Monastery's Patronal Feast of St. Panteleimon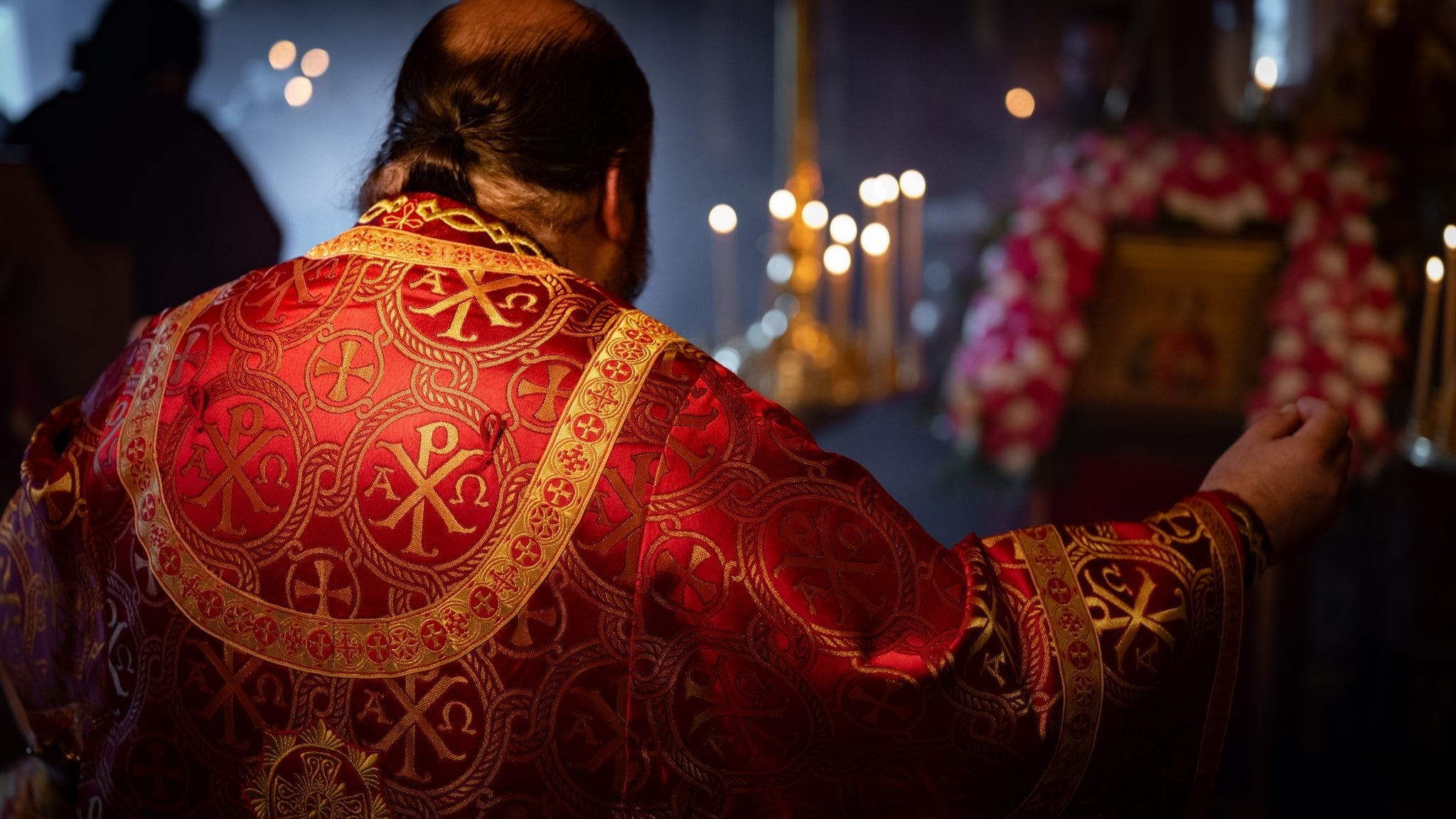 On August 8-9, ROCOR's First Hierarch Metropolitan Nicholas officiated the feast day celebrations of the monastery's patron saint, the Holy Great-Martyr and Healer Panteleimon. Clergy from local ROCOR and Antiochian parishes concelebrated, and many local and out-of-state pilgrims made the journey to prayerfully participate in the divine services.
After the conclusion of the Hierarchal Liturgy, Metropolitan Nicholas led the clergy and faithful in our traditional festive moleben to St. Panteleimon, wherein all those were commemorated who had asked the prayers of Saint Panteleimon for themselves and their loved ones. These festive molebens continue each morning for eight days.
At the end of the moleben, Metropolitan Nicholas preached powerfully about the need to emulate St. Panteleimon's example, first of all in constantly calling upon the name of God. His Eminence reminded us that many things are offered today to improve our lives, but apart from God those things can even turn out to be destructive. In all things great or small we Christians must first call out and seek God's help, protection, and blessing, and afterward as we proceed forward we will be blessed by divine grace.
Before bidding farewell to the brotherhood, Vladyka Nicholas also walked the grounds of the construction site to see all the progress that has been made in the building of the new monastery church. May we continue to have his holy prayers, as well as the heavenly intercessions of St. Panteleimon!
---