Metropolitan Saba Elected as Antiochian Metropolitan of North America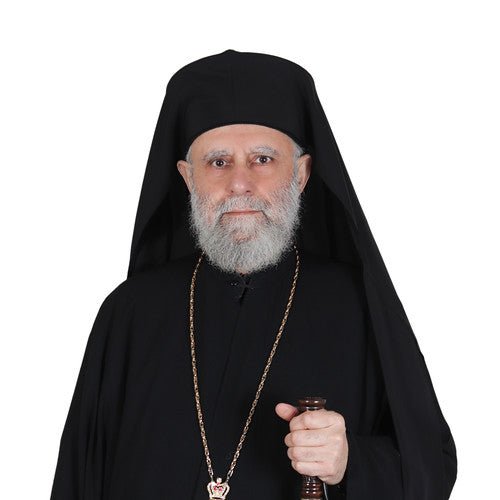 During an extraordinary session on Feb. 23, 2023 in Balamand, Lebanon; His Beatitude Patriarch John X of Antioch and All the East and the Holy Synod of Antioch elected His Eminence Metropolitan Saba to lead the Antiochian Orthodox Christian Archdiocese of North America.
Metropolitan Saba was born in Latakia, Syria in 1959. His Eminence is fluent in Arabic and English. His Eminence was ordained a priest in 1988 and elevated to the dignity of archimandrite in 1994. He pastored St. Michael the Archangel Church in the Archdiocese of Latakia until 1998.
In 1998, Metropolitan Saba was elected and consecrated as an auxiliary bishop to His Beatitude Patriarch Ignatius IV. In 1999, His Beatitude and the Holy Synod elected him Metropolitan of the Archdiocese of Bosra, Hauran and Jabal Al-Arab in Syria. Simultaneously with his pastoral and episcopal duties, from 1995-2006, His Eminence also served as Instructor of Pastoral Care and Introduction to the Old Testament at St. John of Damascus Institute of Theology in Balamand. Metropolitan Saba has also translated a number of works from English to Arabic, including titles by Metropolitan Kallistos Ware, Metropolitan Anthony Bloom, Metropolitan Hilarion Alfeyev and Protopresbyter Thomas Hopko.
His Eminence's patron saint is St. Saba (Sabbas) the Sanctified, commemorated on Dec. 5/18.
---
2 comments
---
---