"The Monastery Trapeza" Podcast Launches on Ancient Faith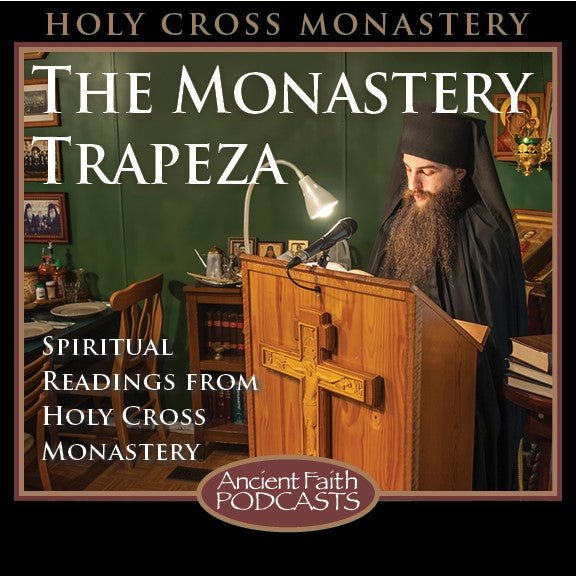 The monastery has launched a new podcast through Ancient Faith Ministries!
"The Monastery Trapeza" features weekly highlights from the spiritual readings that are customarily read aloud during the brotherhood's meals—lives of saints, patristic homilies and spiritual articles timed according to the Church's liturgical year.
Several episodes have aired already, the most recent of which is a homily by St. Nikolai Velimirovich for the Sunday of the Myrrh-bearers.
To listen to the podcast, visit our page on the Ancient Faith website, or subscribe through the iTunes store.
Listeners can contact trapeza@ancientfaith.com to provide feedback or ideas for the podcast.
It is our hope that you will be edified by these writings as much as we are.
---
2 comments
---
---