Monastery Bridge Collapsing After Major Flooding (Updated 1/16/16)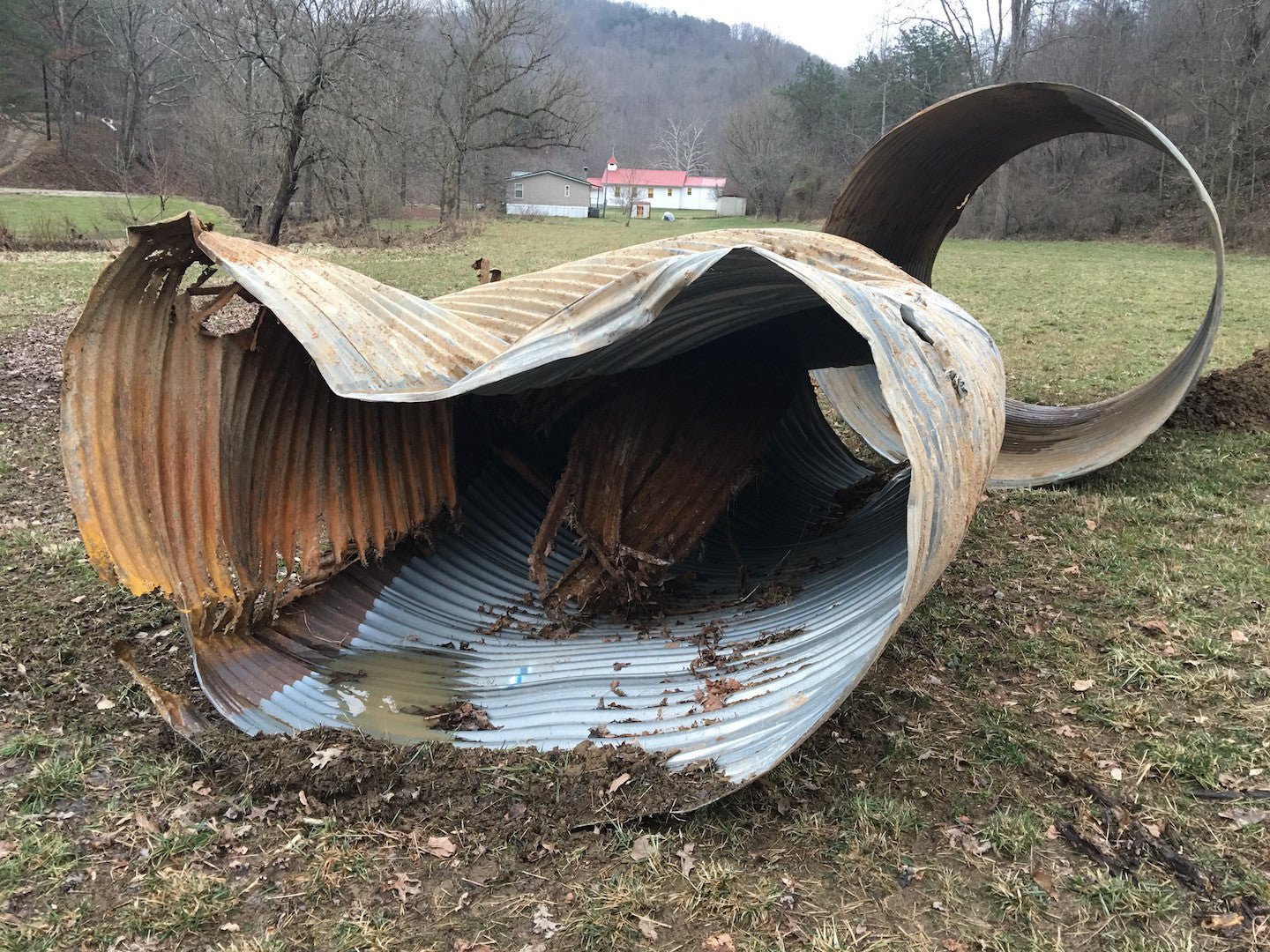 Update 1/16/16 – With God's help and by your prayers and support, the bridge has been repaired and reopened!
---
Update 1/6/16 – We are tremendously grateful to all of you for your love, support and prayers in the midst of this temptation. Thanks to your generosity, we now have the funding that we will need according to our rough estimate of the repair costs. The new culvert pipe, which is a significant improvement to the old one in design, has been manufactured for us ahead of schedule, and if God wills the bridge access to the monastery will be restored by the end of next week.
This timeline is still only an estimate, however. Anyone who had been planning to visit the monastery between now and Theophany (January 19) should continue to refer to their correspondence with the guestmaster as to the status of their visit. We will post an update on the situation as soon as it has been successfully resolved. Again, thank you so much for your kindness, generosity, and prayers. May God reward you!
---
Update 12/29/15 – We sincerely thank everybody who has donated thus far. Unfortunately we found out that new new culvert pipe alone will cost approximately $5,000 dollars, not including the cost of labor or other associated repair costs. It will also take at least several weeks for the new pipe to be manufactured and delivered, and so the monastery will continue to be inaccessible by visitors for the time being.
---
On December 25, the Feast of St. Herman and New Calendar Christmas Day, West Virginia experienced extremely heavy rainfall resulting in major widespread flooding and landslides. As a result, the culvert pipe below the bridge which connects Miller's Fork Road to the monastery gates is on the brink of collapse. UNTIL FURTHER NOTICE, PLEASE DO NOT ATTEMPT TO COME TO THE MONASTERY FOR ANY REASON. The bridge could collapse at absolutely any time. We are working as fast as we can to replace the old culvert pipe and make the bridge passable once more. In the meantime, we are grateful for any prayers that you may be able to offer.
---