Future Bell Tower Blessed with Holy Oils and Sacred Soil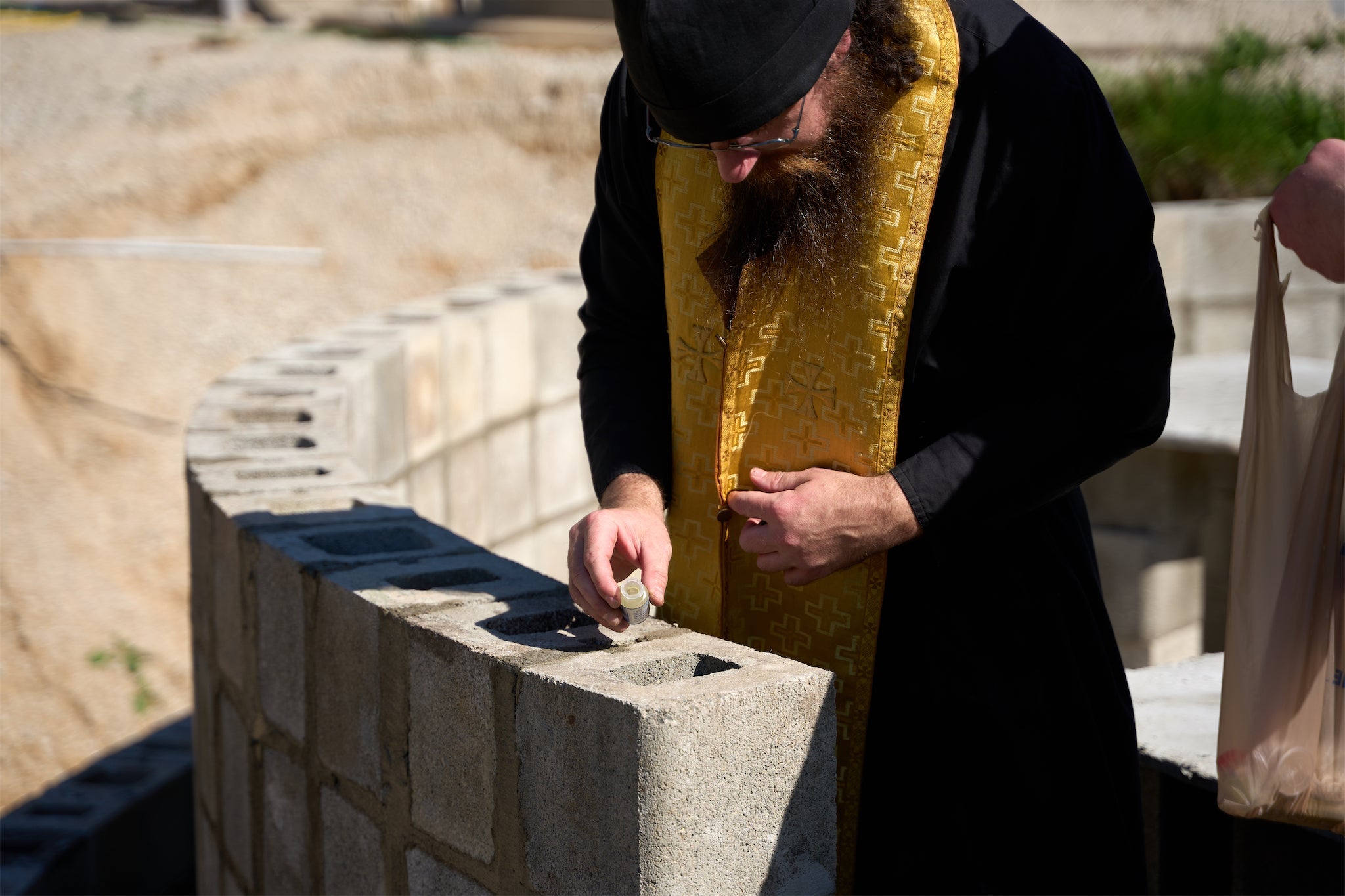 On Monday, May 9 Hieromonk Paisios blessed the future bell tower by adding various holy oils and soil from sacred places to the in-progress walls.
The construction crews have been making good progress, the walls have risen rapidly and the plumbing and electrical lines for the basement are in progress at this point. Please pray that God will allow the work to continue smoothly!
---
1 comment
---
---