Matching Funds Campaign Exceeds Goal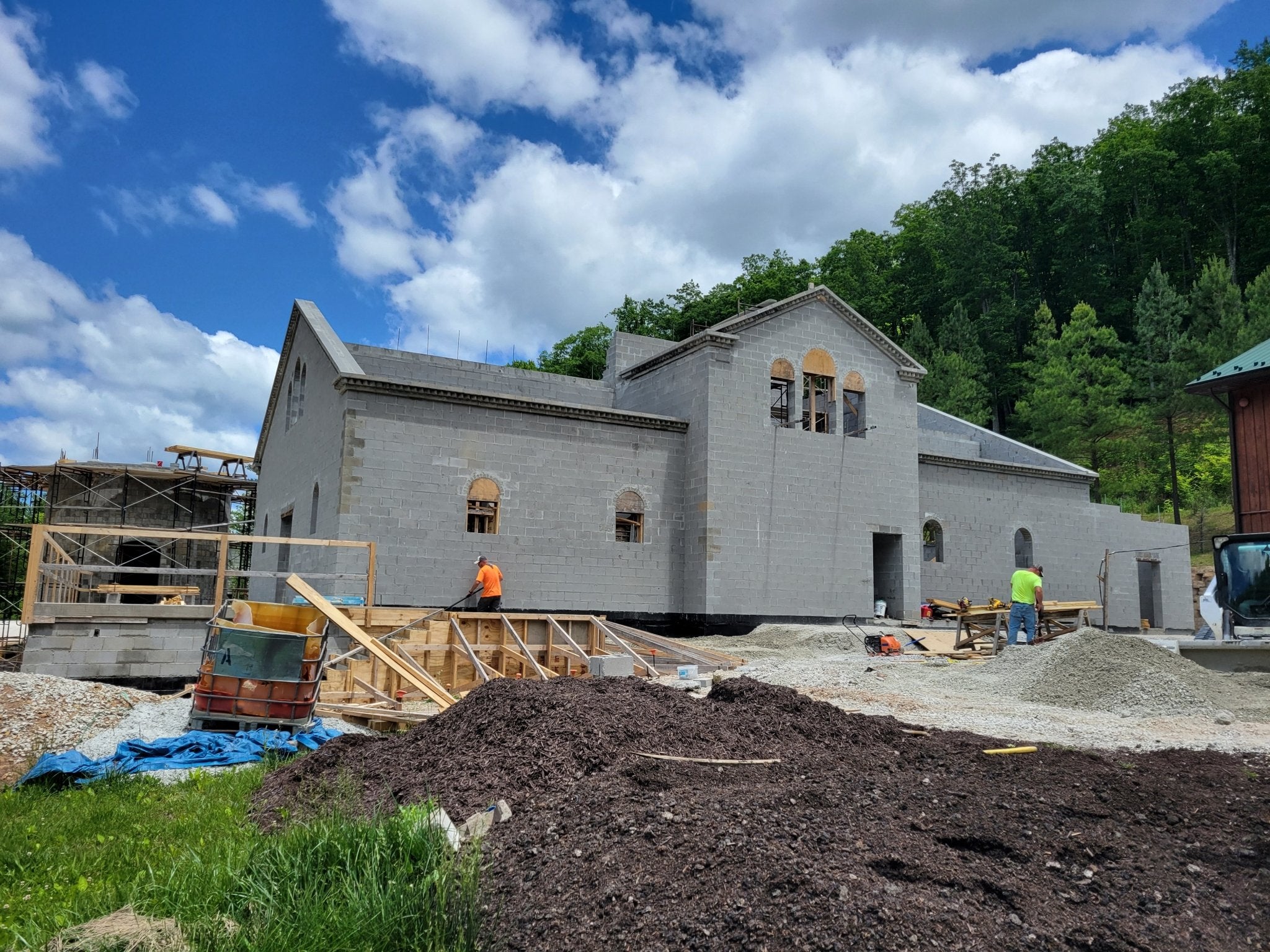 Glory be to God, we are happy to announce that the monastery's $200,000 matching funds campaign goal was significantly exceeded! Generous patrons, friends, and benefactors contributed a total of $224,073 during the fifty days between Pascha and Pentecost. Along with previously donated funds, these new gifts and the matching dollars from anonymous benefactors permit us to continue construction on the new church for several more months. While we have a long way to go to finish and furnish this beautiful new church here on the Little Mountain, we have firm faith that the Lord and his Mother "Quick to Hear" will continue to bless the labors and offerings which have already brought us this far.

As we previously wrote, His Eminence Metropolitan Nicholas recently performed the Rite of the Foundation of a Church; placing the precious relics of four saints into the east wall behind the altar and blessing two hand-carved cornerstones. Meanwhile teams of master craftsmen from several states have been hard at work completing the masonry arches and columns, in preparation for the arrival of the massive Douglas Fir roof beams later this month.
May God richly reward all those who have donated and prayerfully supported our work!
---