First Service for St. Joseph the Hesychast Celebrated in English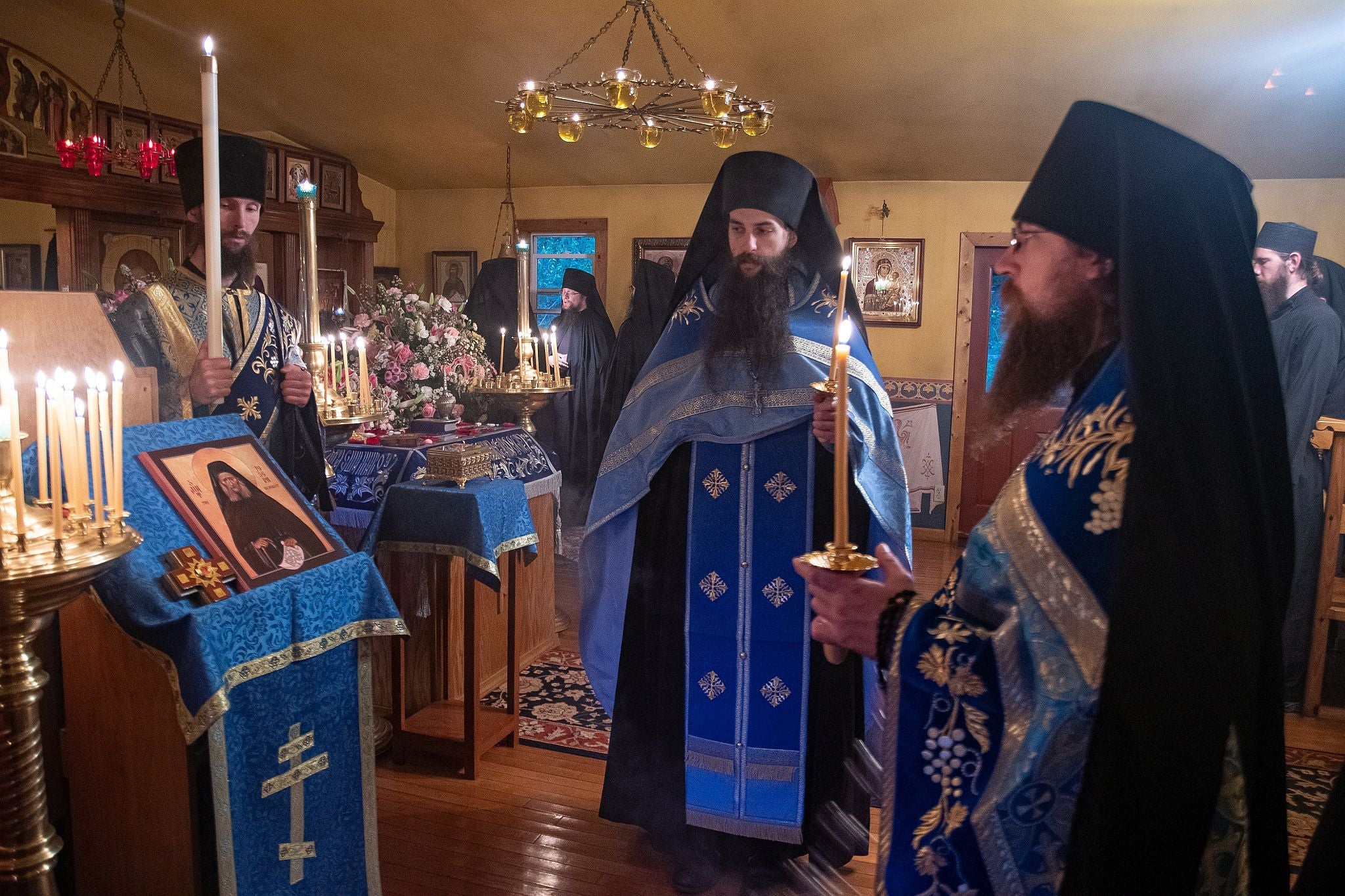 This past Sunday, on August 30th (17th O.S.), our monastery brotherhood celebrated the service in honor of the recently glorified Elder Joseph the Hesychast. The venerable Elder reposed on August 15th (O.S.), 1959, the Old Calendar feast of the Dormition. His commemoration is appointed for the following day because of the feast. We further transferred it to the day after in order to observe the feast of the holy Icon Made-without-hands on August 16th (O.S.). The text of the service, published in Greek by the holy monastery of Vatopedi, was translated into English by a monk of Holy Cross Monastery. The troparion and kontakion for the feast were likewise chanted with their respective Greek melodies. We look forward to honoring the saint's memory in the years to come.
O Venerable Father Joseph, pray to God for us!
Troparion of the Venerable One. Tone IV, Spec. Mel. "Swiftly overtake…"
The offspring of Athos and beauty of monastics, a champion of ascesis and haven of stillness art thou shown to be, O our Father. By thy life, thou hast revealed the ways of Grace: by thy prayer, thou hast saved those who faithfully entreat thee; wherefore intercede with the Lord, O Joseph our venerable Father.
Another of the Venerable One. Same Tone.
Having first subdued thy flesh with ascesis, thou didst resolutely lift thy mind from earthly things, O our venerable Father. Thou didst perceive through mystic vision the lands of the saved: thou hast shown them that desire it the path of salvation; wherefore save thou now also those who honour thy memory.
Kontakion. Tone VIII, Spec. Mel. "To thee, the Champion…"
By the streams of thy tears, O Father, thou didst wash clean, and by thy sleepless prayers thou didst make gleam, the garment of thy soul, O Joseph; and within the incorrupt Bridechamber thou dost now exult with the Saints whose way of life thou didst follow. With them, do thou pray that those who honour thee be saved.
---
1 comment
---
---